Products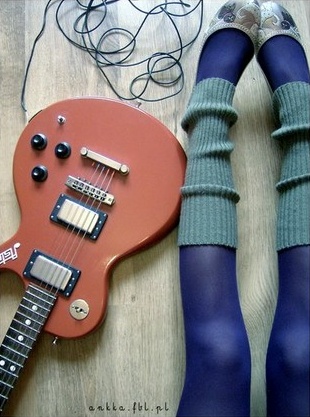 Our offering is exceptionally wide and what is most important it is being continuosly enhanced depending on the season, fashion trends and customers' expectations. These elements are changing, but the basic criteria on which we build the offering are constant:
high quality,
newest technology,
durability,
attractive design,
competitive pricing.
We have both everyday use, casual socks and those for special occasions, for general sport activities and specialized activities such as biking, skiing, tennis, aerobic but also for sleeping.
Socks come in a variety of fibers and fiber combinations. Most are produced of high quality cotton usually making up to 80% of the fiber. Depending on the model and application, other fabrics are added such as: Prolen, Lycra, Elastil, wool, Spandex, linen.
We carefully select manufactures that we buy from and insist on their complying with ISO 9001:2000. A bunch of our products have Oeko-tex and Santized certificates.
Depending on the purpose, various stitches are used for achieving additional product features such as thickness, absorbency, support, warmth, increased air circulation and comfort of use.
We also have "no-stress" socks with flat seam. Thanks to a special technology, one does not sense the seam at all. In addition since only one circle of elastic ribbing is used in binding – no red marks will be seen on your calves even after a very long day. Such socks are especially recommended for people having blood circulation problems and for everybody who really value everyday comfort.
Since 2000 we also import high quality socks made of various kind of wool – from sheep, alpaca (llama) and angora. They are just ideal not only for chilly and winter days but also perfect all year round for excursions, trekking and hiking. They are also recommended for professional use under circumstances requiring special hygiene and avoiding getting feet cold.
Novelties:
Comic socks – socks for all age groups with well-known comic characters such as Winnie the Pooh, Snoopy and many others from a licenced manufacturer.
A great variety of socks and pantyhose for kids.
Socks with Sanitized certificate – special finishing is applied with antiodour capabilities that doesn't go away with washing.
Bamboo socks – thanks to special antibacterial and antifungal properties of bamboo and special texture applied, additional ventilation and easier moisture absorbtion are ensured.
Linen socks – use of linen fiber adds durability as well as absorbency and comfort.
Mercerized cotton – socks with a characteristic luster. Fabric is very soft and getting softer as you wear them and wash.
For each customer group a full spectrum of types is available:
Kids:

casual socks
knee-socks
socks with funny and comic artwork
sport
gaiters
anti-slip
pantyhose (plain and with artwork)




Youth:

casual
knee-socks
over-knee
gaiters
plain
with funny and comic artwork
general sport
skiing
biking
aerobic
running
low-cut
anti-slip
sleeping




Ladies:

casual
knee-socks
over-knee
gaiters
plain
with funny and comic artwork
general sport
skiing
biking
aerobic
running
low-cut
anti-slip
sleeping




Men:

casual
dress (plain and with logo)
knee socks
low-cut
no strain
seamless
general sport
biking
tennis
skiing
non-stress
linen
with comic artwork




Sizes:

8-10, 12-14, 16-18, 19-20, 21-22, 23-24

Sizes:

35-37, 38-41

Sizes:

35-37, 38-41

Sizes:

38-41, 42-46
All our socks are nicely packed with all necessary information about size, components etc. For substantial orders, labels can be customized. In fact – not only labels – we value any customers' suggestions – let us know what your clients seek and we will get it for you!
Our wholesale customers enjoy attractive discounts programme. Additional discounts can apply depending on the payment terms. Product display stands and promotional leaflets are also available for long term customers.
EXPORT: Certificate of origin is available for possible export from Poland.
We would be happy to hear from you! Please feel free to e-mail us or see us at our stores! (details in
contact
).